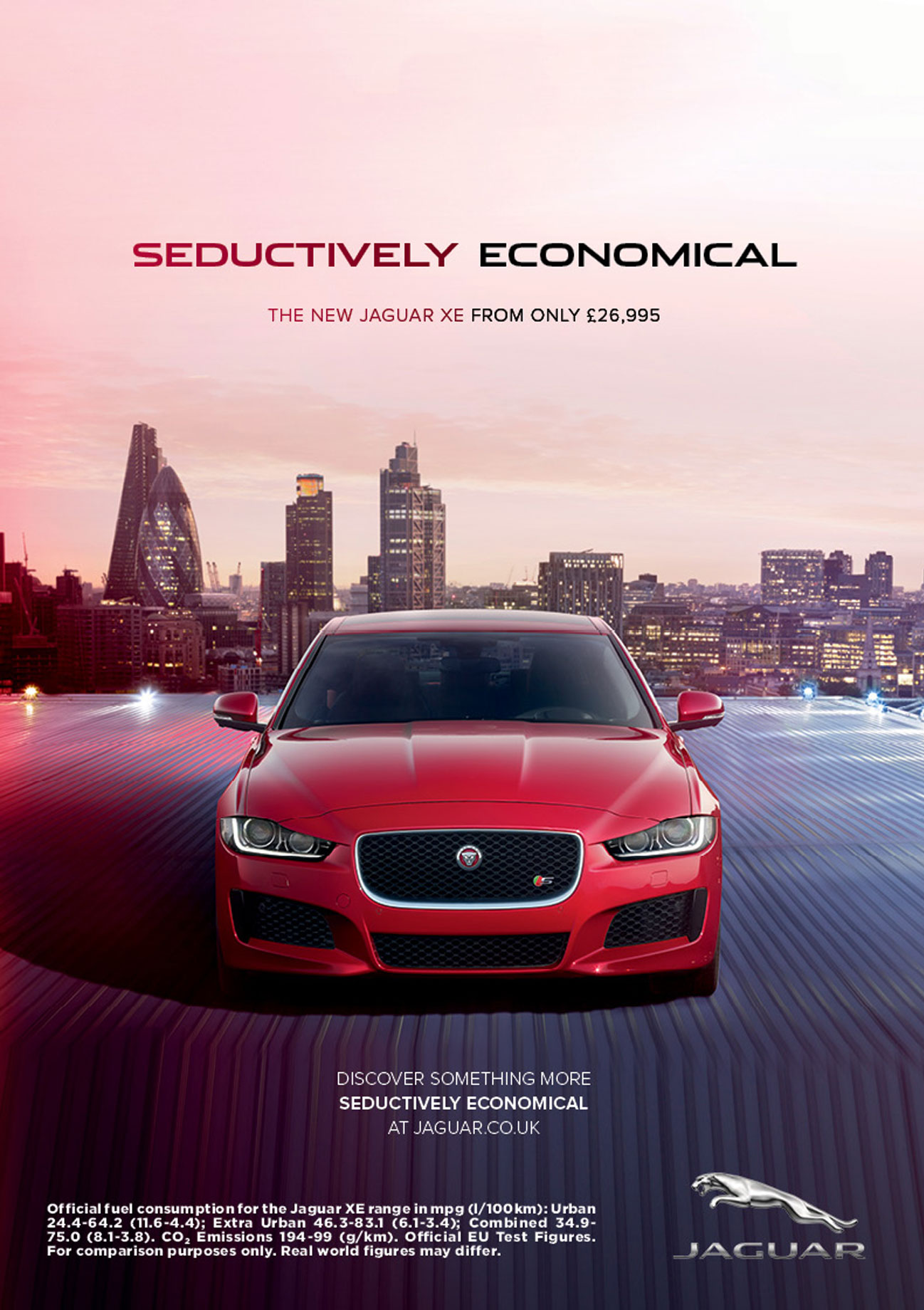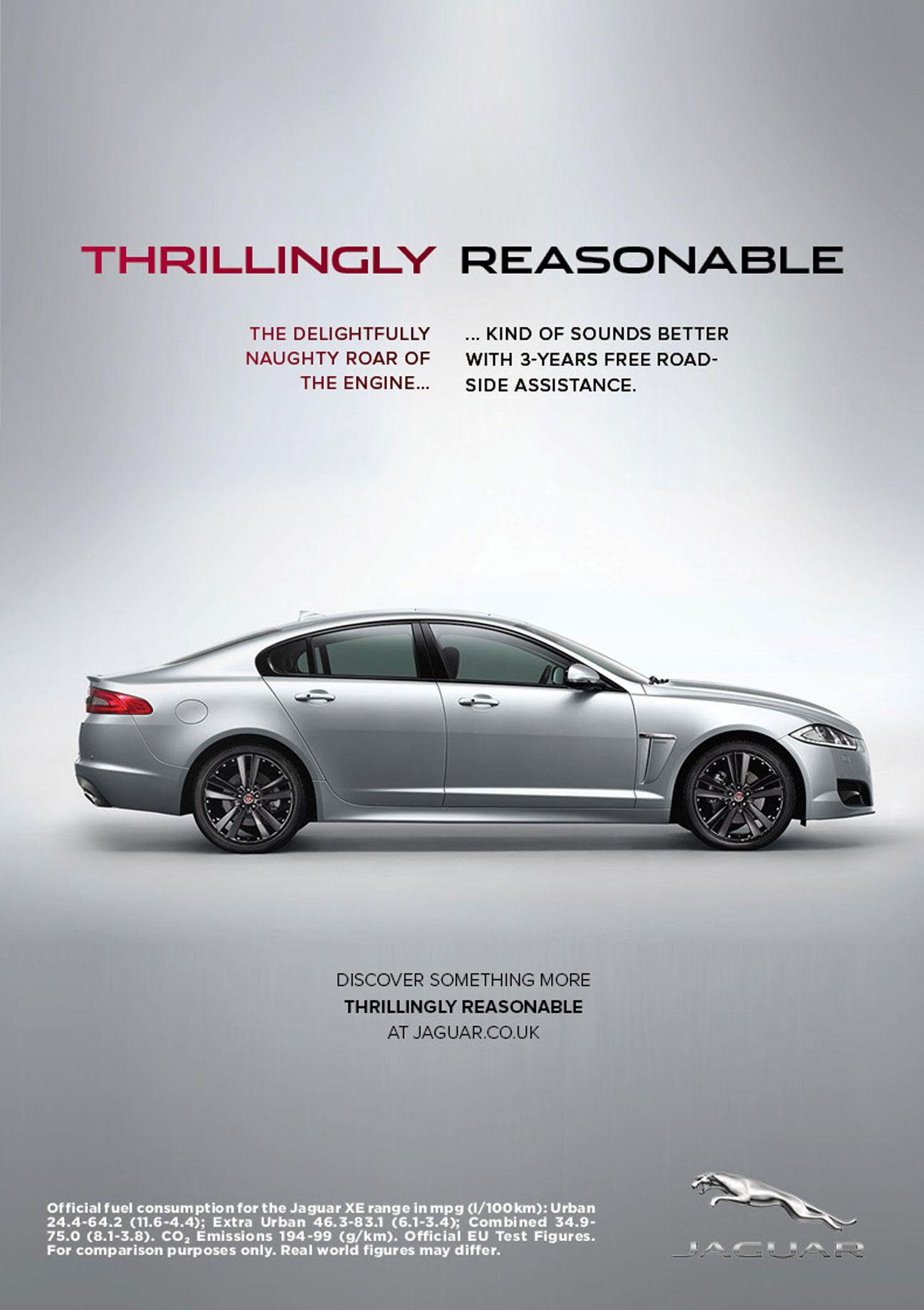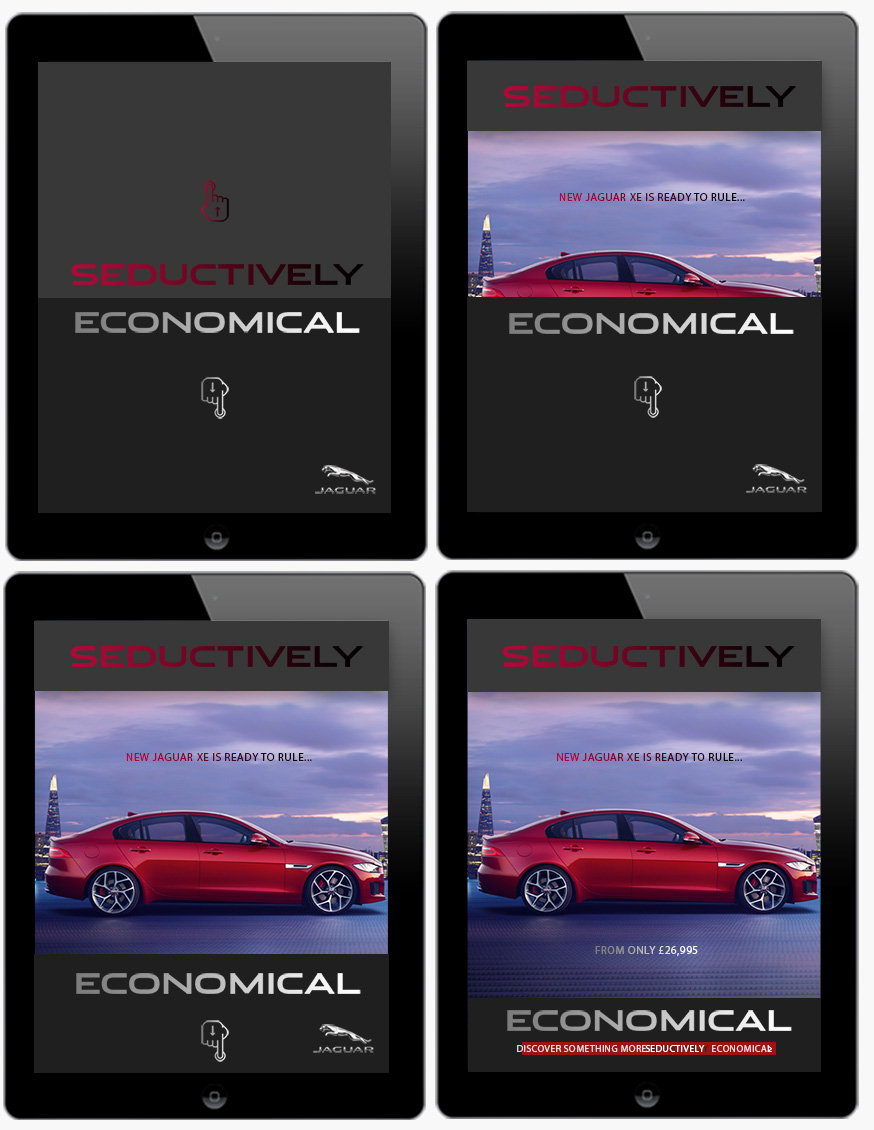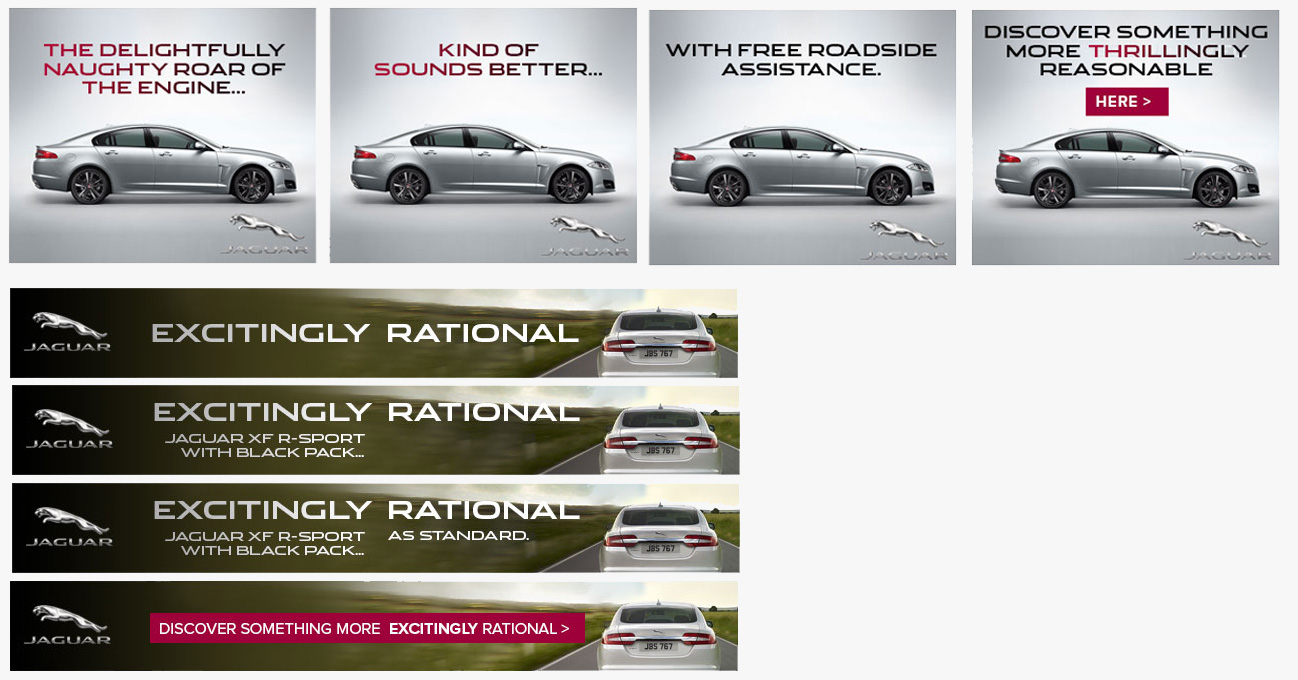 — JAGUAR XF TACTICAL —
'UP THE ANTE'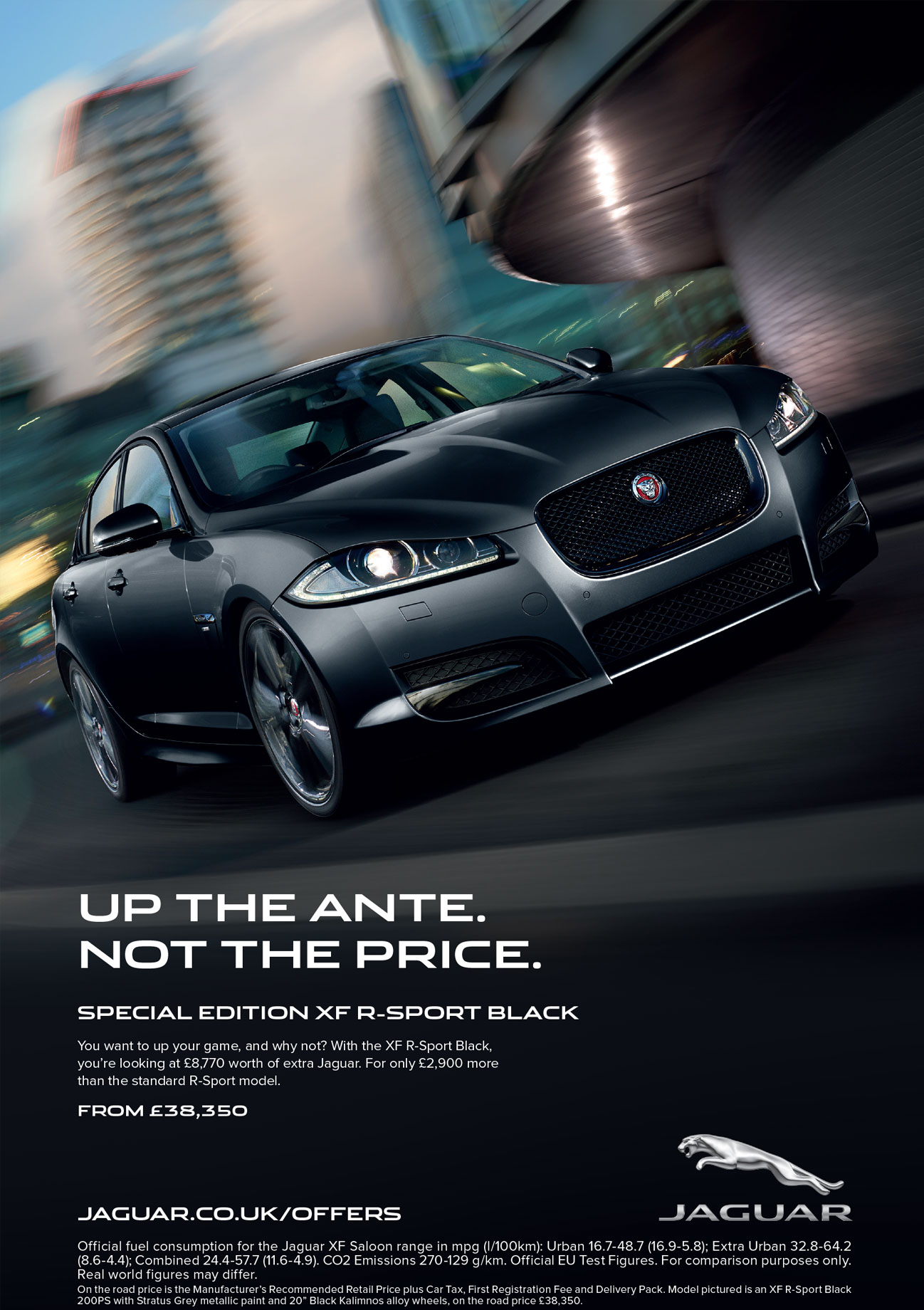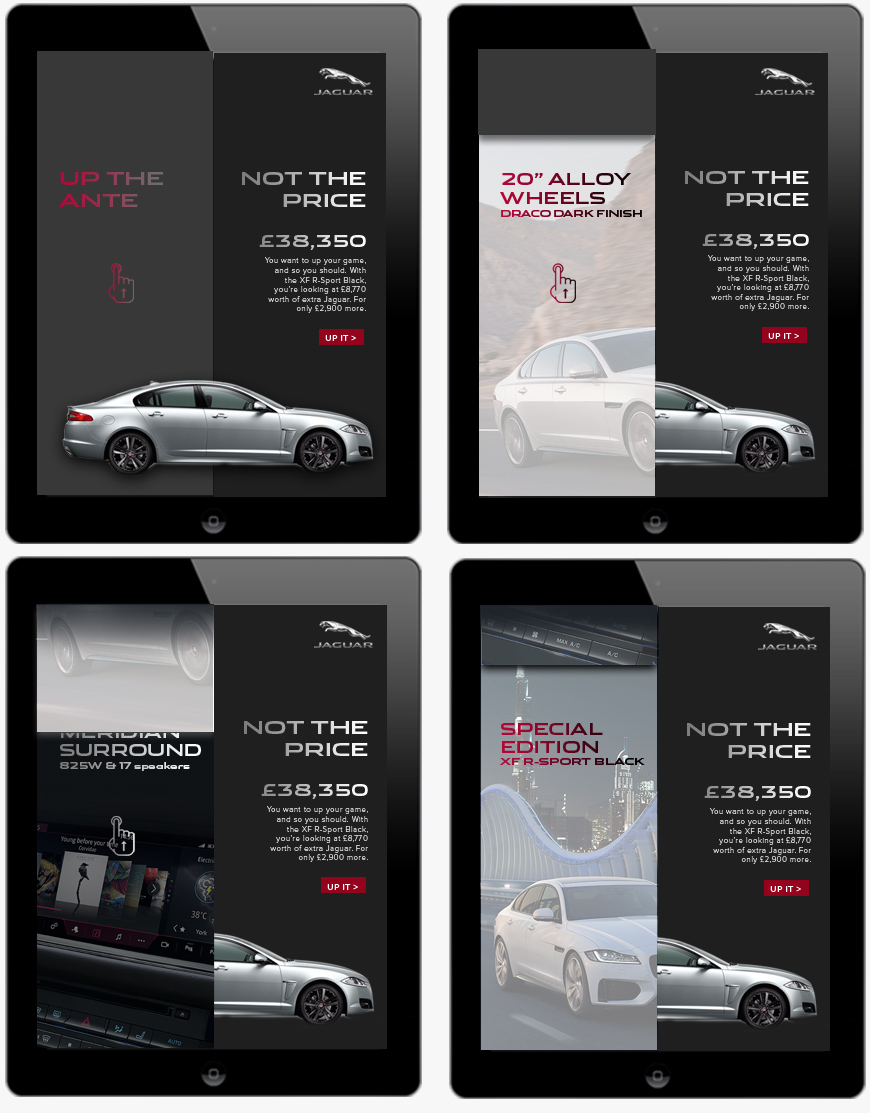 — RADIO —
Man delivers assured speech. He is well spoken, his tone remains reserved and meaningful, spoken over emotive building music in background.
"There's never been a better time to up your game.
Want 17 speakers of Meridian Sound?
Have it.
Want leather sport seats and black alloy wheels?
Have those too.
Because right now, the Special Edition XF R-Sport Black has over 8000 pounds of extra Jaguar…
For only 2,900 more than the standard model.
XF R-Sport Black
Up the ante. Not the price.
Search Jaguar Offers"

Jaguar Tactical
Spark44
Sometimes it's less about the big ideas, and more about the money. But there's always room for a little thought.
So
We (teamed up with copywriter Louisa whitehead) crafted a series of hard-working ads for Jaguar, across digital, press and radio for the New Jaguar XE and XF.
I did
Idea generation, design
Click the imagery to enlarge